Japan Anima(tor)'s Exhibition / Yasuhiro Yoshiura's long path to PATLABOR REBOOT
November 5th 17:00, Theater 2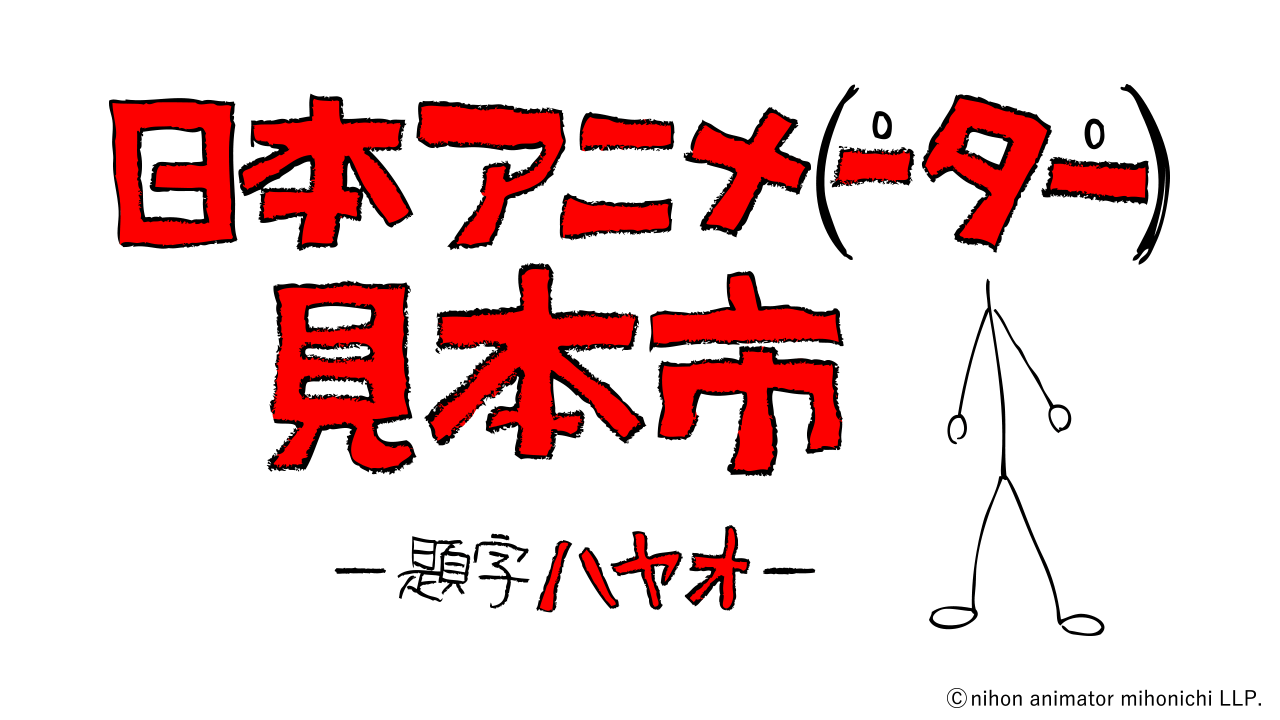 The short film series "Japan Anima(tor)'s Exhibition" presented by Studio Khara and Dwango is coming to the festival!
You can make anything under a limited period and budget, this project aims to foster the aspirations and possibilities of the future of animation. The series will feature original projects, spin-off projects, promotional films, music promotional videos, VJ films, and various omnibus animations produced with love and energy, regardless of genre.
SCREENING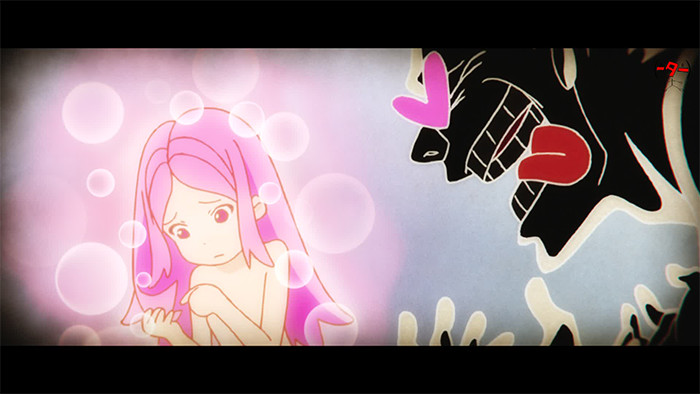 Kanón
Director: Mahiro Maeda
Technical Director: Hibiki Yoshizaki
Art Director: Tatsuya Kushida
A short based on Karel Čapek's "Adam Stvořitel" novel.
© nihon animator mihonichi LLP.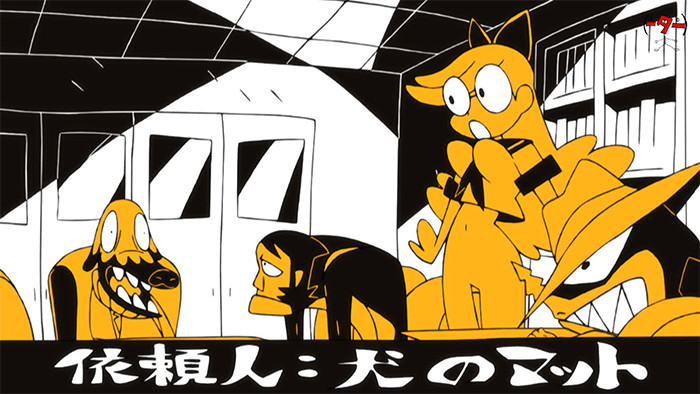 SEX and VIOLENCE with MACHSPEED
Design, Storyboard, Director: Hiroyuki Imaishi
Design, Original Story: Shigeto Koyama
Animation Production: Trigger
A dog named Matt has a serious sexual problem. He decided to visit a detective agency known that there is a most beautiful woman in a town…
© nihon animator mihonichi LLP.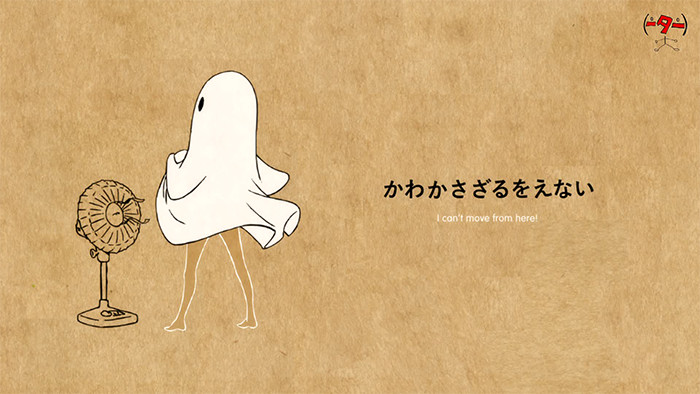 Obake-chan
Original Story: Tsuyoshi Kusano
Technical Design: Hiromi Wakabayashi
"Nice to meet you, I'm Obake-chan."
© CCMS © nihon animator mihonichi LLP.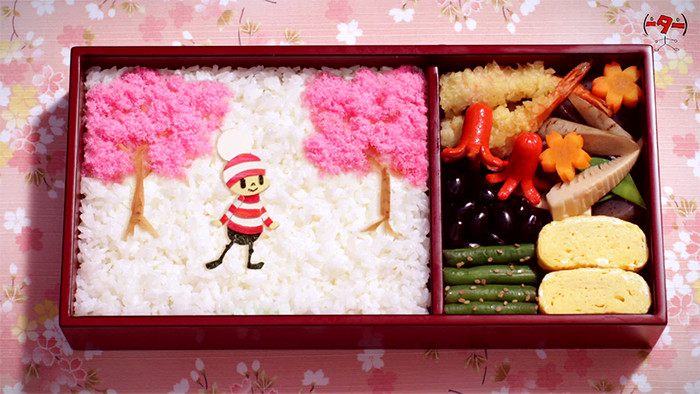 The Diary of Ochibi
Director, Writer: Masashi Kawamura
Original Comic: Moyoco Anno
Animation: Studio Khara, dwarf studios
Let's take a journey during the four seasons with Ochibi! This is the stop motion animation which features the Japanese seasonal traditions.
© Moyoco Anno/鎌倉市豆粒町オチビ動画製作振興会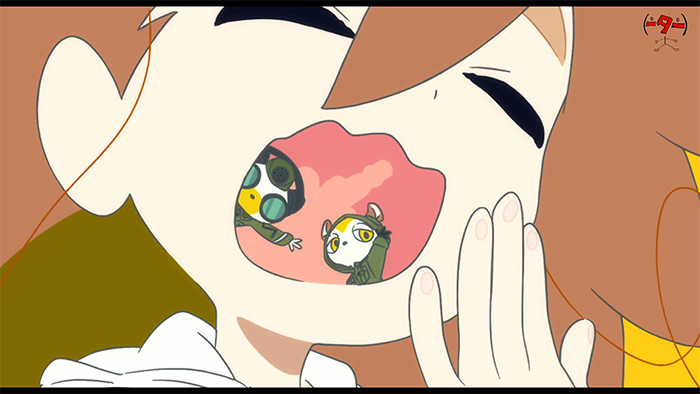 I can Friday by day!
Director, Storyboard: Kazuya Tsurumaki
Original Work, Planning: Hajime Ueda
Character Design: Take
Animation Character Design, Animation Director: Sushio
Mechanical Design: Toshiaki Ihara
A diary. Purikura stickers. Blue-white 3rd Planet Administratrion Treaty Army. 7:00 am. Triangle situation. Camouflage pattern. The secret toasted bread. 1088th Independent Mobile Platoon. SaHa E233. Type Otsu Foreign Legion. Beast-vehicle. "Hi, guys." Compfire. Pangalactic rare crystal Ikemeshium. Tears.
© nihon animator mihonichi LLP.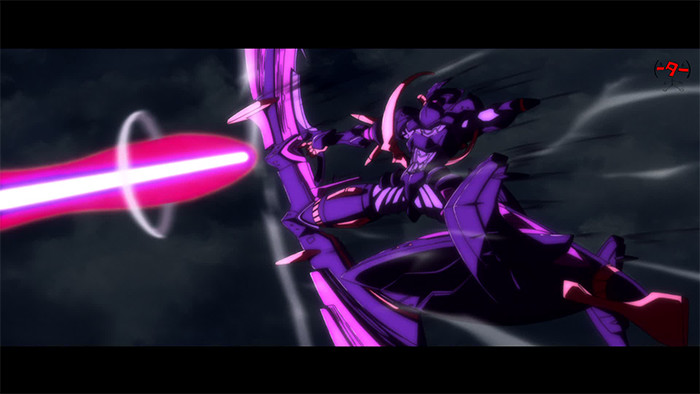 Iconic Field
Director: Ikuto Yamashita
Animation Director: Kazuhiro Furuhashi
Mechanical Design: Sejoon Kim
Character Design: Iwao Teraoka
People of star similar to Earth, built the civilization on the ground of the various places, like our world was so. And they were led to the global war by science force evolved. But in this star, there is a secret that don't know even for residents.
© nihon animator mihonichi LLP.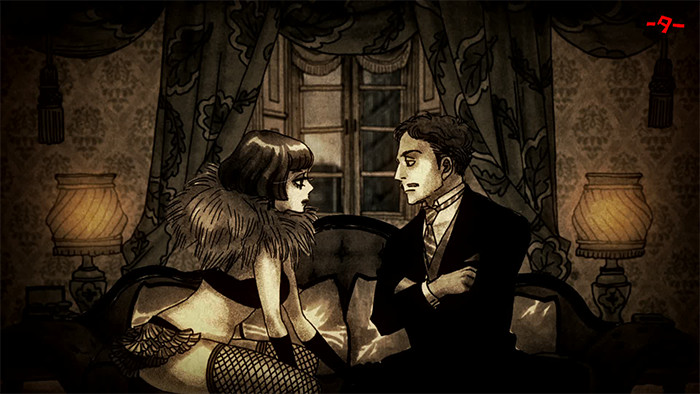 Memoirs of Amorous Gentlemen
Original Comic: Moyoco Anno
Music: Shiro Sagisu
Production: Cork Inc.
Exective Producer: Yohei Sadoshima
About the Pervert…
are people who know the true shape of their desires, They have carefully traced those contours…
like a blind man using both hands to measure the shape…
In the early time of 20th era in Paris. Colette act in brothel without escape with coworker. She had spent every day for satisfy the desires of the many customers. For her, life is stuffy. She feels only hope that by the timeof tryst with lovely Leon. But Colette don't get feeling surely that he really loves her…Women living strong in the closed paradise. and [Memoirs of amorous gentlemen] reveal desire of yourselves. Love and desire are crossed, Welcome to the beautiful and mysterious castle.
© Moyoco Anno/Cork/nihon animator mihonichi LLP.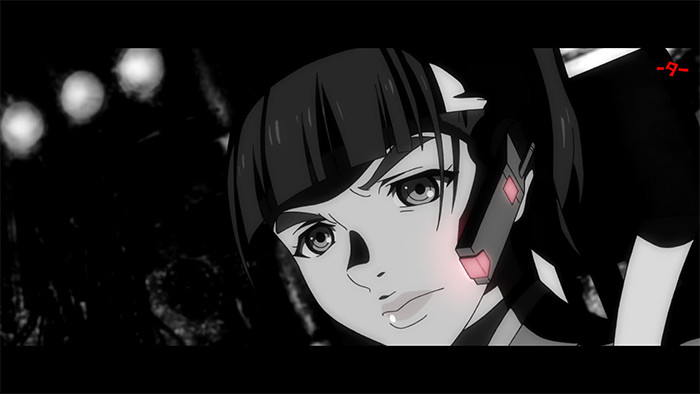 Rapid Rouge
Director: Daisuke Onituk
Original Work, Image Board: Mahiro Maeda
Original Character Design: Kazuya Tsurumaki
Character Design, Animation Director: Shuichi Iseki
War is a constant. But the prize has changed. Lives were lost over oil in yesteryears. But now, it is water. Yatsushima was a nation blessed with water resources, but nations of the Aestern realm manipulated the ruling shogunate, turning it into a puppet regime. The outflow of water from Yatsushima to neighboring nations severely impacted the lives of its citizens. Some were unwilling to be complacent to such heinous acts. Many of these rebels were young, and their insurrection was the spark that started the Yatsushima Revolution.
© nihon animator mihonichi LLP.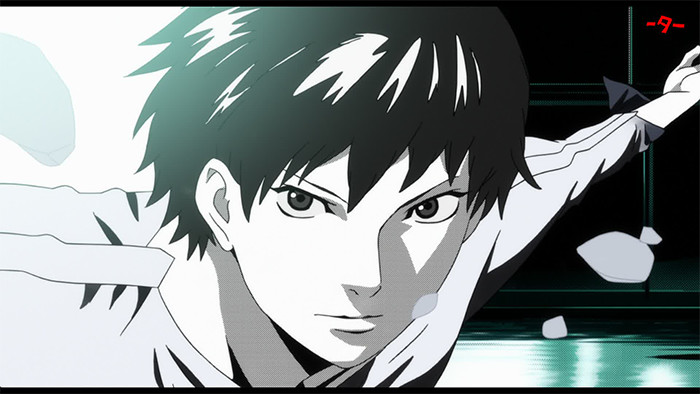 ENDLESS NIGHT
Director: Sayo Yamamoto
Character Design: Atsushi Kamijo
Animation Production: Studio Khara
Choreographer: Kenji Miyamoto
Music and words: Hiroshi Nakamura (i-dep)
Vocal: Mikako Komatsu
Kenji Miyamoto, the one and only choreographer in Japan x Atsushi Kamijo, a cartoon artist x figure skating. An animated work in very unusual collaboration!
© nihon animator mihonichi LLP.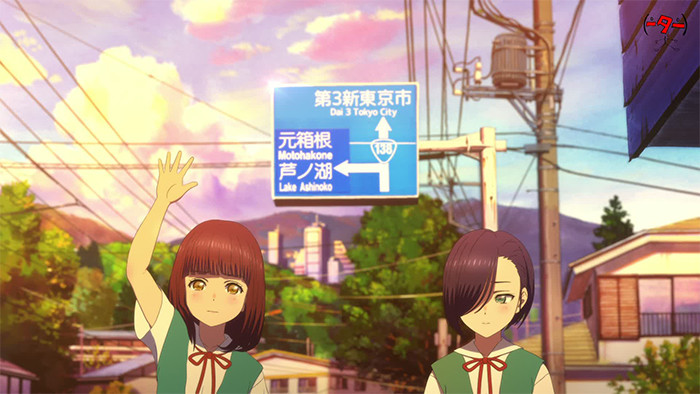 Neon Genesis INPACTS.
Script, Director: Yuhei Sakuragi Character Design: Asako Nishida Music: buzzG Song: Ai Kakuma Animation Production: STEVE N' STEVEN Inc.
The date: 2015 AD. The Angels' assaults upon Tokyo III have increased in its ferocity. In this city, three young girls upload their latest song onto Nico Nico Douga.Haruka Ishii, Izumi Taniguchi and Ayako Matsuzawa.The three girls were juniors in Tokyo III Municipal Junior High School No.1 and active on Nico Nama (Nico Nico Douga's live streaming service) as the musical group, Impacts. But with Ayako evacuating the city in order to avoid the Angels' onslaught, the group was to break up after releasing their latest song "A Sentimental Hunch." Haruka, Izumi and Ayako were about to live their lives, separated from one another. Realizing she would be the one left behind, Haruka makes a proposition to Izumi. And now, another Angel is about to wreck havoc upon Tokyo III…
© nihon animator mihonichi LLP.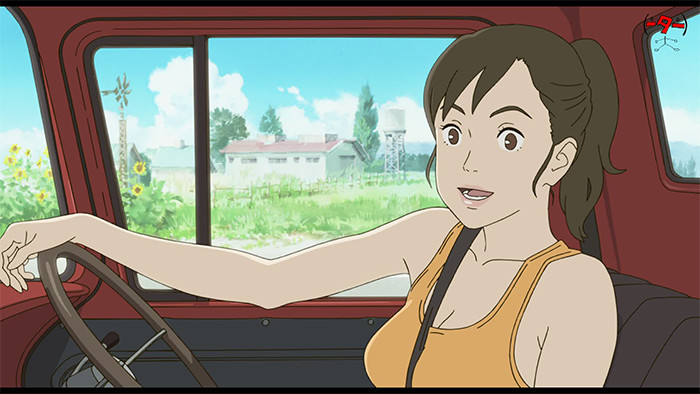 Robot on the Road
Original Work, Script Writing, Director: Hiroyuki Okiura
The feeling some encounter and farewell from that journey.
© nihon animator mihonichi LLP.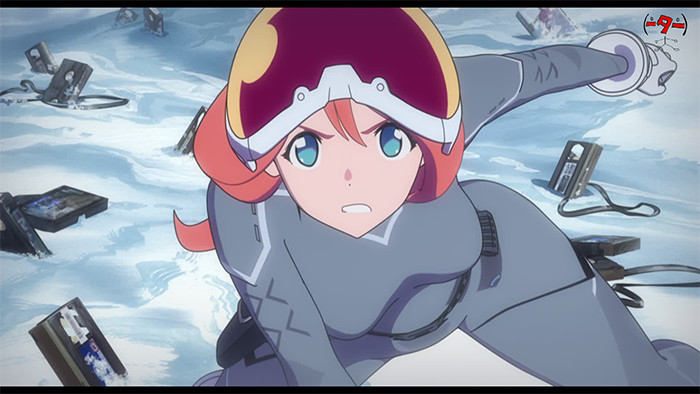 Cassette Girl
Director, Original Story Creation: Hiroyasu Kobayashi
Art Direction, Character Design: Shigeto Koyama
Mechanical Design: Takeshi Takakura
Screenplay: Yoji Enokido
Storyboard Artist: Masayuki
CGI Animation: Studio Khara Digital Department
20XX year, the world was wrapped in deep snow. In the world, the people of dim cold winter had been managing all (THE MEDIA).
© nihon animator mihonichi LLP.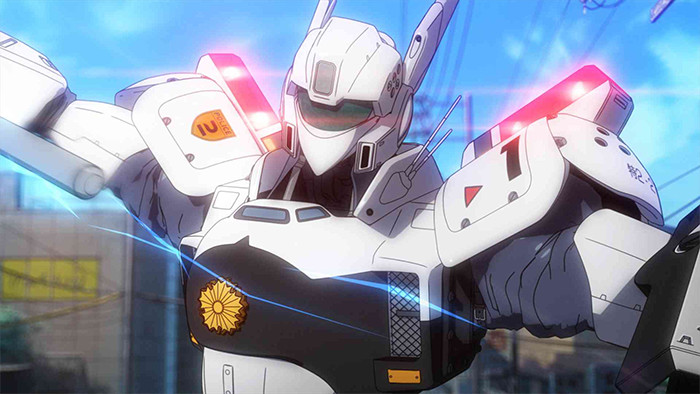 Mobile Police Patlabor Reboot
Original Story: HEADGEAR
Director, Storyboard, Shooting Director, Editor: Yasuhiro Yoshiura
Script: Kazunori Ito, Yasuhiro Yoshiura
Character Design: Masami Yuki Animation Character Design, Animation Director: Naoyuki Asano
Mechanical Design: Yutaka Izubushi
CGI director:Manabu Kobayashi
Color Setting: Terumi Nakauchi
Art director: Yuji Kaneko
Music: Kenji Kawai
Sound director: Yo Yamada
Executive producer, planning: Hideaki Anno
Mobile Police Patlabor is now rebooted as a totally new short film! We are not the heroes of Robot Anime, but rather policemen who guard the city and its people.
© HEADGEAR/バンダイビジュアル・カラー
GUEST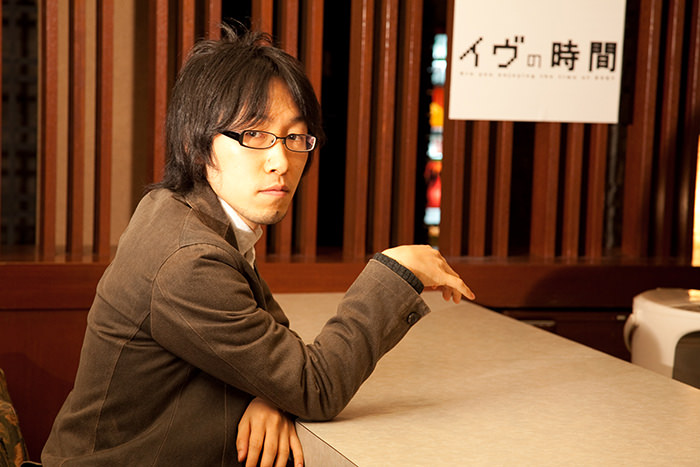 Yasuhiro Yoshiura
He started his career as an independent animator when he was a student. Pale Cocoon, a film he made after his graduation, received attention owing to its extraordinary quality and unique worldview. His web animation series Time of Eve garnered more than three million views, and its feature version was released in theaters. After the series, he directed Patema Inverted in 2013. His other works include Harmonie (for "Anime Mirai 2014"), Power Plant 33, and Bureau of Proto Society (for "Japan Animator Expo").
guest
© nihon animator mihonichi LLP.