AWARDS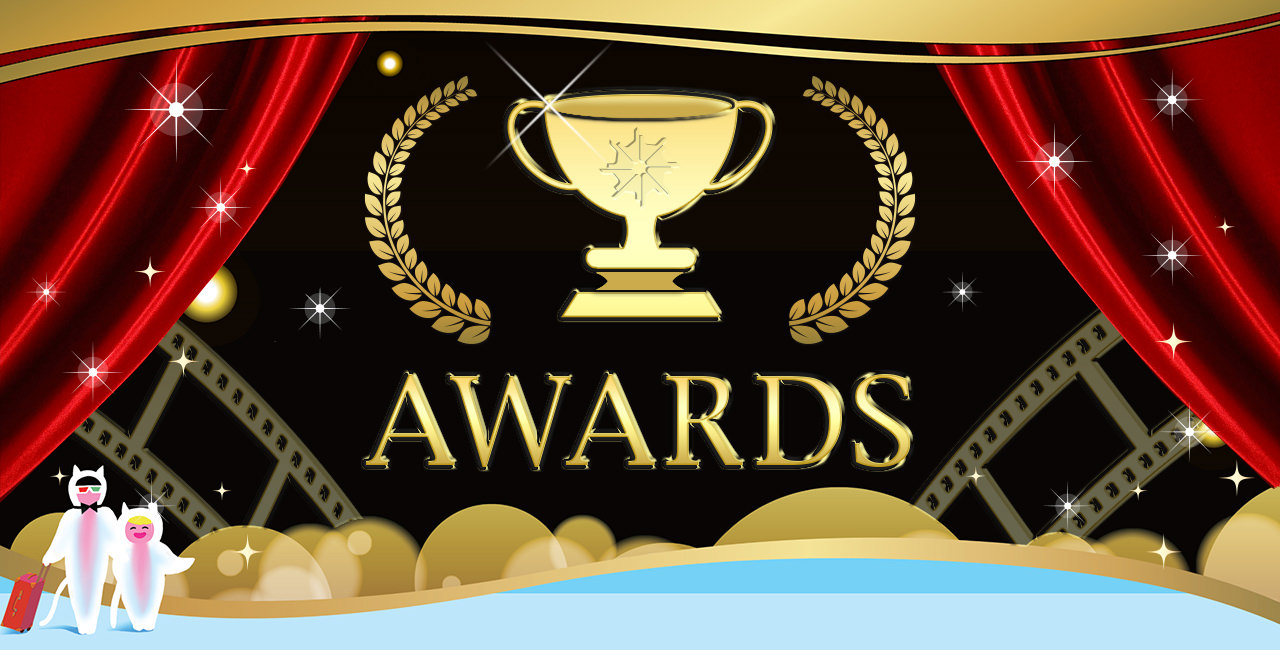 Grand Prix
Among The Black Waves
Director : Anna Budanova
2016 / Russia / 0:11:10 / Studio "Ural-Cinema"
The film based on an ancient legend taking place at an Scandinavian shore, where the souls of people who have drowned changes its shape into the sea animals. Hunter steals seal-girl skin and she can't turn back into an animal. She became his wife, but more often glancing at the sea.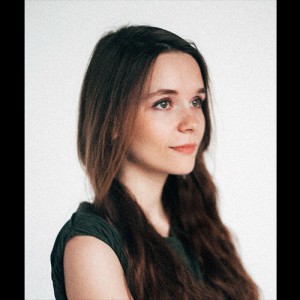 Anna Budanova
Anna Budanova an russian filmmaker and graphic artist. Born in Ekaterinburg,she was studying in Animation and Computer Graphics department at the Ural State Architectural Academy of Art and worked as artist and animator on various films. In 2013 made her first professional film called "The Wound" which went on to win more than 20 international awards including Annecy and Hiroshima special prizes. In 2015,she was one of three selected artists for the Artist in Residence programme organised by JAPIC in Tokyo,Japan with her "Among The Black Waves" film project.
Japan Grand Prix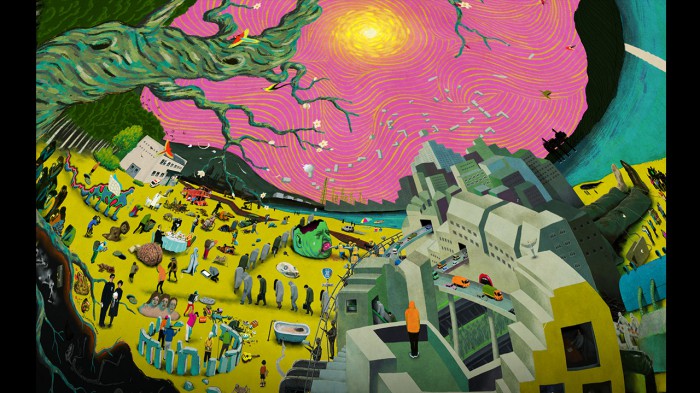 SOLITARIUM
Director : Sumito Sakakibara
2016 / Japan / 0:06:35
Designed to be projected in a planetarium or a hemisphere shaped environment, the piece explores artist's personal history, dreams and imaginary visions in a complex 12 seconds of eternal return. The images show events that are all related in some form or another and show chain of reactions with no obvious beginning or the end as one loop branches out to create new multiple repetitions. The images are created by few elements of motion time lagged to give complex jungle of visions interfering with each other.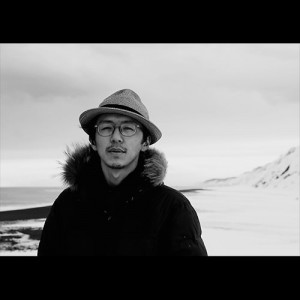 Sumito Sakakibara
Born in Urahoro Cho, Hokkaido. Lives in Nagano. Graduated from Animation Department of Royal Collage of Art
New Talent Award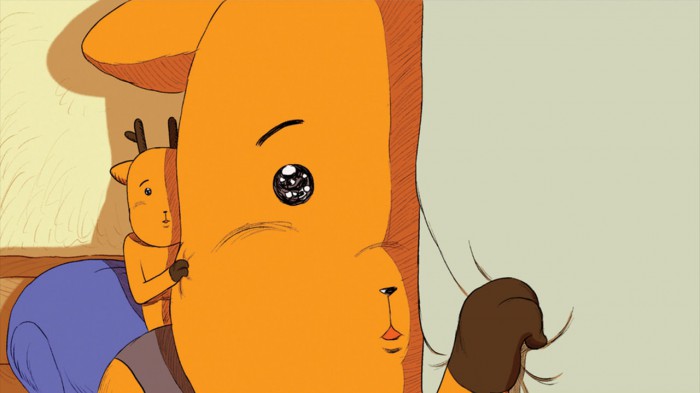 My Deer Friend
Director : Ko Seung-ah
2015 / Korea / 0:05:36
A joyful story of a wild deer during the meeting of a group therapy of abandoned animal.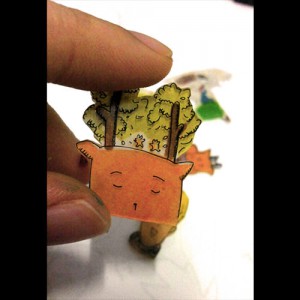 Ko Seung-ah
Born in Seoul in 1989. Education background (Bachelor's/ Master's/ Doctor's degree): 2015 Graduated from Korea national University of Arts of Animation.

Jury's Special Award(Jayne Pilling)
MONKEY
Director : Shen Jie
2015 / China / 0:05:09
One of the three monkeys died.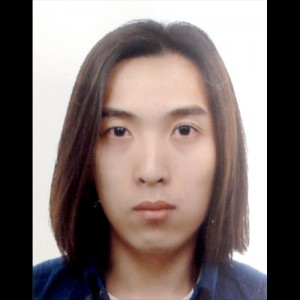 Shen Jie
SHEN Jie (26/10/1989, Shanghai).Graduated from Shanghai Institute of Technology in 2012.Currently lives and works in Shanghai.

Jury's Special Award(Chris Sullivan)
Sore Eyes for Infinity
Director : Elli Vuorinen
2016 / Finland / 0:11:28
An optician grows tired of seeing the world too clearly.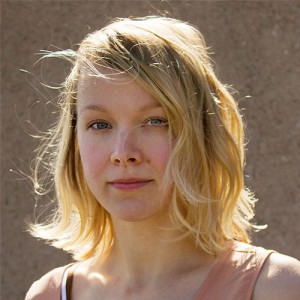 Elli Vuorinen
Graduated from Animation department in Turku Arts Academy in 2011, her first two school films Benigni (co-directed with Pinja Partanen and Jasmiini Ottelin in 2009) and The Tongueling have been widely noticed in the animation industry. Her third and latest film Sock Skewer Street 8 (2013) started off as a graduation film, but was finished in Animation Artist in Residence Tokyo 2013. "Sore Eyes for Infinity" is her her 4th short film. At the moment she works as an animation director, animator and graphic designer in Pyjama Films production company in Turku, Finland.

Jury's Special Award(Chen Xi)
The Empty
Director : Dahee Jeong
2016 / South Korea, France / 0:09:27
In the woman's room, memories constantly accumulate and disappear like dust. The man spends his time in this room creating futile little games with woman's memories.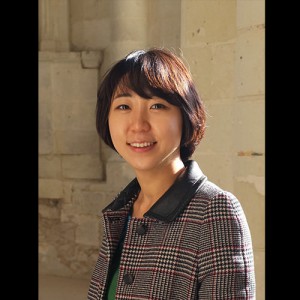 Dahee Jeong
Educated at Hongik University in Seoul and got a Bachelor of Arts in Visual Communication. Went to Paris and got a Master's in Animation at Ecole Nationale Supérieure des Arts Décoratifs in 2012. Her graduation film, The hours of tree, won the Grand Prize at the Indie-Anifest 2013. Her representative film, Man on the chair, was screened as part of the Directors' Fortnight section of the 2014 Cannes Film Festival, won the Cristal for a Short Film at the Annecy International Animated Film Festival and was screened at over 90 film festivals around the world.

Jury's Special Award(Yoriko Mizushiri)
Before Love
Director : Igor Kovalyov
2015 / Russia / 0:19:15
«Before Love» questions solitude, misunderstanding and disunity in our life. The title suggests that everything happening to the characters is not a true love yet. Human shortcomings tie the dramatic knot of the story. Everybody finds his way to be unhappy. Everybody is looking for love.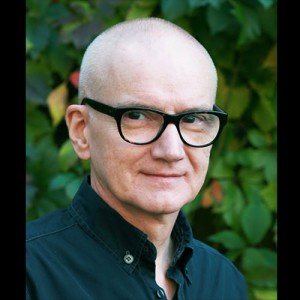 Igor Kovalyov
Igor Kovalyov is the internationally acclaimed filmmaker, designer, animator, and director. His short films Andrei Svislotski, Hen, His wife, Bird in the Window, Flying Nansen and Milch have received numerous awards and accolades throughout the animation and film community.

Born in Kiev, Ukraine, Igor Kovalyov was the co-founder of Moscow's legendary Pilot School of Animation. The studio also housed some of the most brilliant artists in Russia including many of the current Klasky Csupo designers and animators.

In 1991, Kovalyov accepted an invitation to work at Klasky Csupo's studio in Hollywood. In his time there, Kovalyov co-directed Klasky Csupo's first feature film, The Rugrats Movie and has directed the television series, Aaahh!!! Real Monsters as well as epi¬sodes of Duckman and Rugrats, commercials and Internet shorts.
Best Music Animation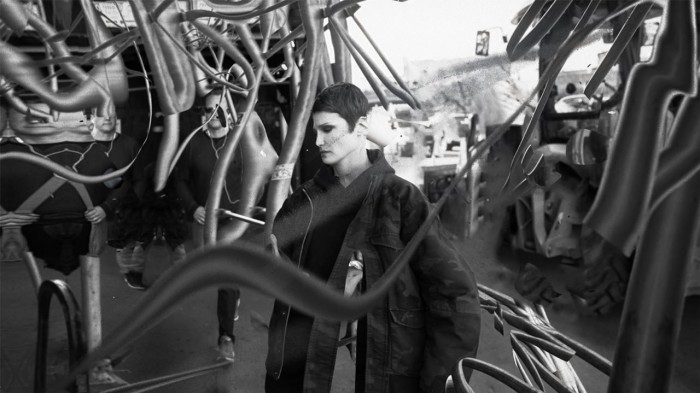 Olga Bell "ATA"
Director : Baku Hashimoto
2016 / Japan / 0:03:42 / INS Studio
Music Video for Olga Bell "ATA"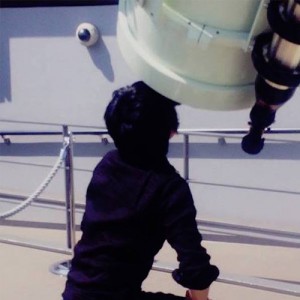 Baku Hashimoto
Born in 1992. After dropping out of Musashino Art University, he has worked in the fields of music videos, web design, installation, and experimental visual computing. He also directed ending of anime "Everything becomes F". In 2015, group_inou's music video "EYE" obtained the New Face Award at "19th Japan Media Art Festival". He is currently working at INS Studio.
Audience Award
The Bald Future
Director : Paul Cabon
2016 / France / 0:05:36 / WAG Prod
Being a bald man sucks,

Knowing you'll become one is worse.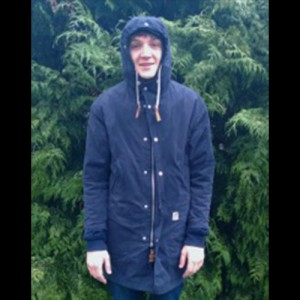 Paul Cabon
Paul Cabon is a french independant animation filmmaker and illustrator known for Tempête sur anorak (2014) and Sauvage (2009).

His work is packed with fresh visual concepts coupled with a strong use of colors and shapes and a keen sense of humor.

His animation of human figures moves in an almost experimental fashion, disregarding the rules of conventional character animation but interwine perfectly with the rest of his style
Kids Award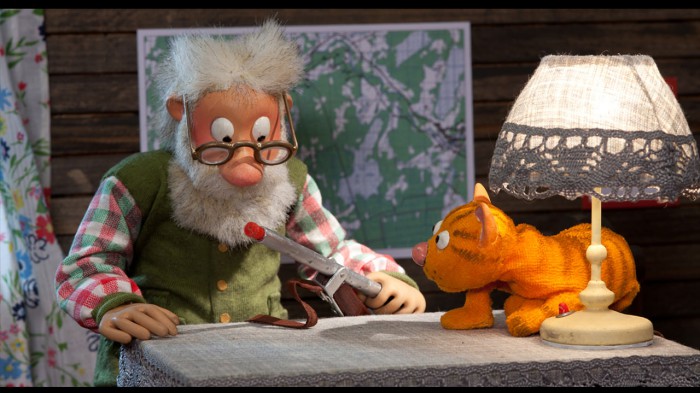 Forest Guards
Director : Māris Brinkmanis
2015 / Latvia / 0:12:13 / Animācijas Brigāde
During a walk the Forester finds a pile of garbage discarded in the woods. His pets a dog, a cat and a mouse are angry. Next time, the Forester sees that a citizen is polluting the forest. However, nothing can be done because the Forester is an old man and his shotgun is charged only with cork. The villain just laughs and continues his mischief. The dog, cat and mouse join together with the forest animals to teach the citizen a lesson. They do it so cleverly, that not only the forest becomes clean, but the citizen has to go to jail.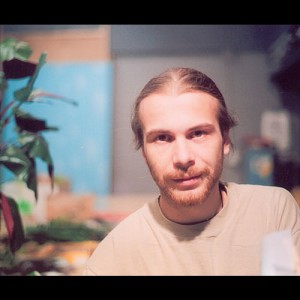 Māris Brinkmanis
"Born on the 29th of September 1975. in Tukums , Latvia. 1995. g. – 1997. g. Studies at Latvian Culture Ministries course education for nonprofessional theater directors From 1995. Works as director at nonprofessional theater "BEDRE" as director. From 1997. he starts working at Film Studio "Animacijas Brigade" Ltd. as an animator. From 2001. as film director"
New Chitose Airport Award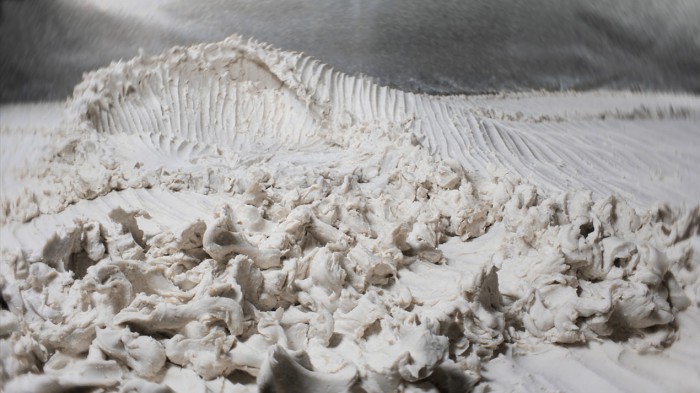 Datum point
Director : Ryo Orikasa
2015 / Japan / 0:06:41
Yoshiro Ishihara (1915–1977), who burst upon the scene of Japanese modern poetry in the mid-1950s, is now remembered as a "poet of silence."

He said "A poem is an impulse to resist writing."

This film is an attempt to seek out the landscape from his poem.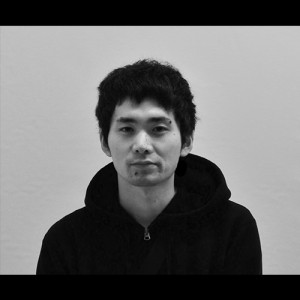 Ryo Orikasa
Yoshiro Ishihara (1915–1977), who burst upon the scene of Japanese modern poetry in the mid-1950s, is now remembered as a "poet of silence."

He said "A poem is an impulse to resist writing."

This film is an attempt to seek out the landscape from his poem.
Minister for Foreign Affairs Award
Planemo
Director : Veljko Popovic
2015 / Croatia / 0:13:28 / Lemonade 3d / Krupni kadar, 3D2D animatori
Planemo is a solitary wanderer, a sentinel of the galaxy. It is an orphaned world, a celestial body booted from its solar system by the chaos of planetary migration.

In a society where everyone mindlessly orbits around their daily routines, what happens when a person gets ejected from the system? They might just find themselves rapidly pushed out of the habitable zone.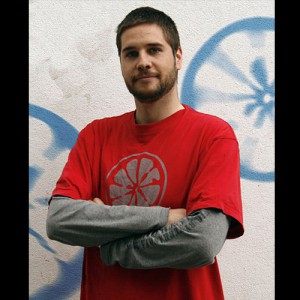 Veljko Popovic
Veljko Popovic (1979) graduated in 2003 from the Academy of Fine Arts in Zagreb, Department of Painting. In 1998 he starts working with computer graphics and co-founded Lemonade3D, studio for CG and animation. He is the head of Film and Video Department and teaches computer animation at the Arts Academy in Split. His films have been screened and awarded at numerous film festivals worldwide (including Annecy, Animafest Zagreb, Clermont Ferrand, Aspen, Hiroshima, Leeds, Stuttgart). He was a jury member at several film festivals.
Japan Tourism Agency Commissioner Award
Red-end and the Factory Plant
Director : Robin Noorda, Bethany de Forest
2015 / Belgium, Netherlands / 0:15:35
Redback, best friend of Red-end, has to find red peppers in the wood and discovers a gigantic bio-industry of carnivorous plants. But he gets captured in one of the pitcher plants and is brought to the meat factory by slave ants. Red-end is having an alarming dream and starts chasing his friend. On the go he rescues Goldfly from a venus fly trap. By sabotaging the meat factory they set Redback free and rescue the slave ants.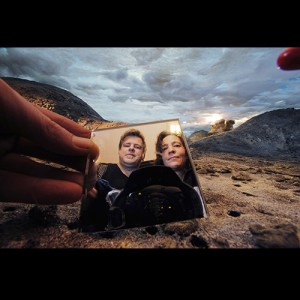 Robin Noorda, Bethany de Forest
Bethany de Forest (1966) works and lives in Amsterdam, the Netherlands and works there as an artist ,pinhole-photographer and filmmaker.During art school (Utrecht and Amsterdam, the Netherlands) Bethany started creating diorama's, which she then photographed. Her objective was to show a "realistic" and slight absurdist imaginary world, in which one can supposedly wander around. Creating the illusion that what we see is life-size, an actual place we can visit.



Robin Noorda studied Audiovisual design, Photography and Animation at the Gerrit Rietveld Acad- emy. His traineeships were at the graphic department of the NOS (Dutch Public Broadcasting Foundation) and the Toonder Anima- tion Studios. Since then, he has been active as a designer, animator, filmmaker and producer for his own production company Mor- phosis. He has also been giving lectures, courses and works as an advisor for various institutions in the film- and animation sector.
Hokkaido Governor Award
LOVE
Director : Réka Bucsi
2016 / Hungary, France / 0:14:33
LOVE is a short film describing affection in 3 different chapters, through an impact on a distant solar system. Abstract haiku-like situations reveal the change in atmosphere on one planet, caused by the change of gravity and light. This pulsing planet makes the inhabitants become one with each other in various ways.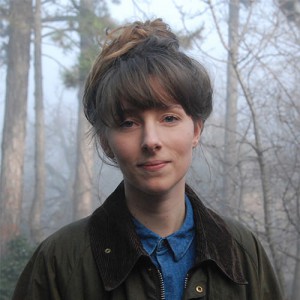 Réka Bucsi
Réka Bucsi, born in 1988, is a hungarian independent animation filmmaker. From 2008-2013 she attended MOME (Moholy-Nagy University of Art and Design Budapest), animation department. Her graduation film Symphony no. 42 got selected to 64th Official Shorts Competition at Berlinale, Sundance Film Festival 2015, got Shortlisted for the 87th Academy Awards. From 2011-2012 she attended Essemble, a Digital filmmaking training program. 2013/2014 she attended Animation Sans Frontiéres (ASF), the European Animation Production Workshop. She was participant of the Artist in Residency program of Open Workshop, in Denmark. Réka is represented as a director by Passion Pictures Paris.
ISHIYA Special Award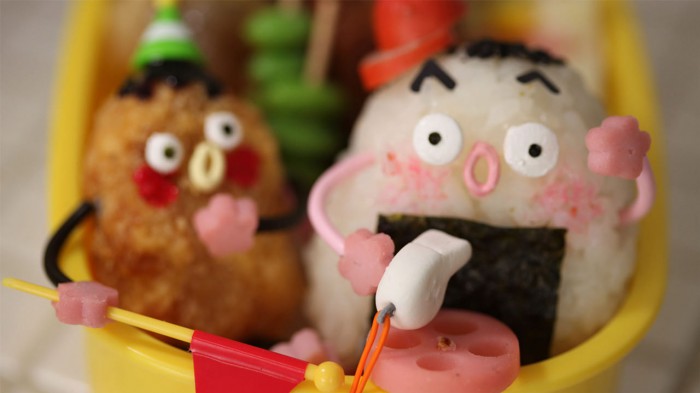 Konigiri-Kun
Director : Mari Miyazawa
2015 / Japan / 0:05:02 / NHK Enterprises
Konigiri kun is a lively rice-ball kid with triangle body and sprinkly sesame head, always playing around with his mate Kerokke and his pet Broccoli. What shall we do today?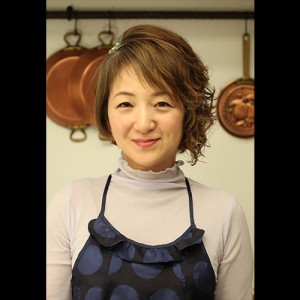 Mari Miyazawa
Graduated from Nihon University, College of Art Department of Fine Arts (1983). Graduated from the Tokyo University of the Arts, Graduate School of Film and New Media(2014). Since 2002, presents "oekaki bento" (kyaraben) works as an exploration of "food art". Solo exhibits, in Tokyo and Osaka. From 2007,directed short animated films using food as material, aired on J:COM.
Sapporo Breweries Special Award
The Gossamer
Director : Natalia Chernysheva
2016 / Russia / 0:04:05 / studio pchela
The story about the relationship that transforms from hostility to friendship and mutual rescue.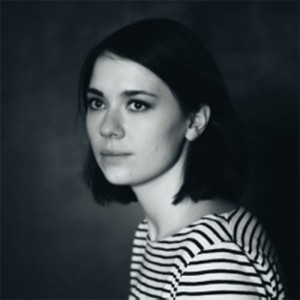 Natalia Chernysheva
Born in Sverdlovsk ,Russia. Graduated from Ural State Academy of Architecture and Art,majoring in graphics and animation. Worked as animator, character designer and artist on several animated films ."Snowflake" 2012 is her debut as a director.
Studied in La Podriere (France) 2012-2014, where she directed the films "The Return" (2013) and her graduation film "Two Friends" (2014).
 Two Friends won New Talent Award at New Chitose 2015.
North Pacific Bank Award
Au revoir Balthazar
Director : Rafael Sommerhalder
2016 / Switzerland / 0:09:36 / freihändler Filmproduktion GmbH
A scarecrow, a storm, a broken leg. The resonant sound of a sea shell. Leaving forever.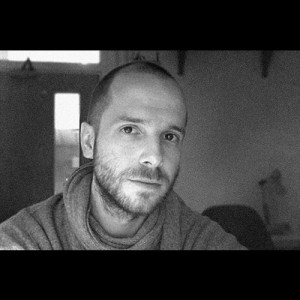 Rafael Sommerhalder
Born in 1974 in Zurich, Switzerland. Works as an independent director and animator. Co-owner of Crictor, production company based in Zurich. 2009, MA Animation, RCA – Royal College of Art, London. 2000, film director degree, ECAL – Ecole Cantonale d'Art de Lausanne.
Hokkaido Bank Award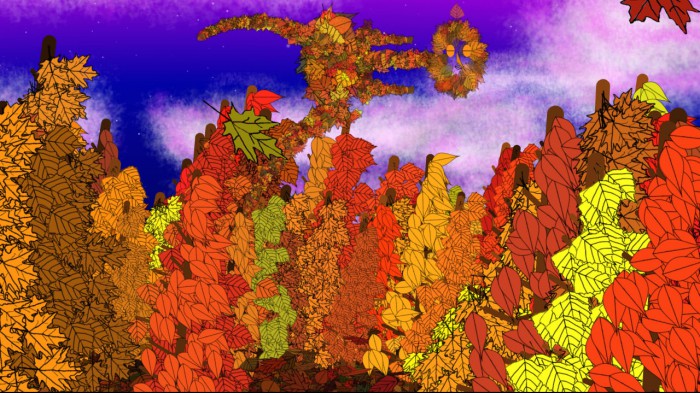 Three Dancers
Director : Harry Rubin-Falcone
2015 / United States / 0:05:30
Inspired by the seasons and the beauty of quiet movement in nature, Three Dancers explores the magic that a peaceful moment in a serene environment can offer.



Each dancer (Night Dancer on Pond, Leaf Dancer in Autumn, and Rain Dancer on the Rooftops) is an embodiment of the ephemeral spirit that pervades experiences that are simple and quiet, yet meaningful and memorable.



Each piece is accompanied by original music that was written to compliment the dancer's mood.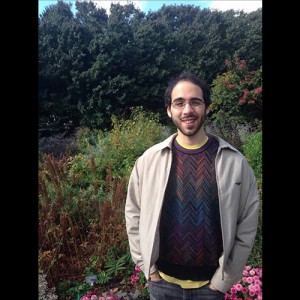 Harry Rubin-Falcone
Harry Rubin-Falcone has been a musician since a young age. In College, he discovered the process of creating code-based art, which brought together his talent for mathematics and his love of visual art. Combining this with his passion for music, he began making musical animations in 2015. He seeks to combine the visual and aural to invoke feelings of wonder, peace, and interconnection.
Hokkaido Coca-Cola Award
(Otto)
Director : Job, Joris & Marieke
2015 / Netherlands / 0:10:01 / Job, Joris & Marieke
A woman who can't have children steals the imaginary friend of a little girl and keeps this a secret from her husband. While the woman enjoys life with her imaginary child the gap between her and her husband grows bigger. When the little girl comes to claim back her imaginary friend, it's the power of imagination that brings everyone together.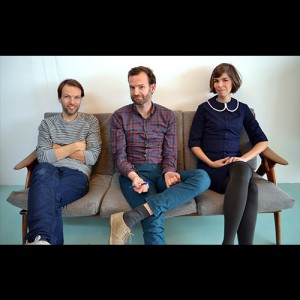 Job, Joris & Marieke
Job, Joris & Marieke is a Dutch studio for animation, illustration, character design and music. Their work can be described as cute, funny, poetic and sometimes disturbing. The studio was founded in 2007 in Utrecht by Job Roggeveen, Joris Oprins en Marieke Blaauw. They work on commercials, educational projects, music videos and short films. The music for all their work is composed by Happy Camper, an award winning music project by Job. And obviously in their turn the studio creates all the music videos for Happy Camper. In 2015 their short film A Single Life was nominated for an Academy Award for best animated short. Their short film MUTE won several international awards, amongst which the Grand Prix and Audience award on the Holland Animation Film Festival. Their most known work is the music clip I'll Take You Along for rapper Gers Pardoel. With 17 million views it was the best viewed Dutch music video ever on Youtube. In 2012 the children's series The Tumblies was released. Job, Joris & Marieke worked on the concept and character design. It's being broadcasted in Holland, Italy, Turkey and Indonesia.
Yotsuba Special Award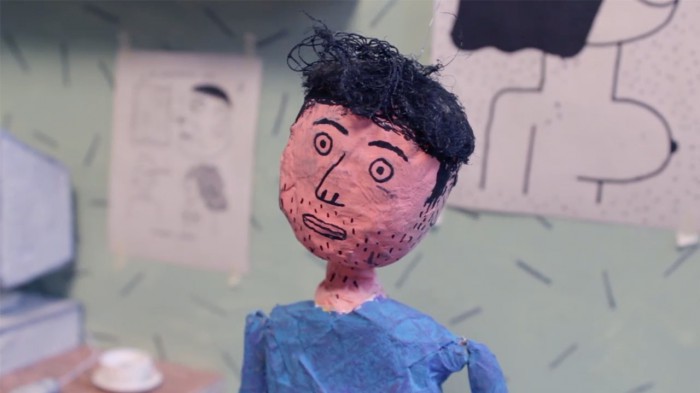 Dannyboy
Director : Simon Lynen
2015 / Belgium / 0:07:09 / School Of Arts(KASK)Ghent
This is a documentary about Dannyboy. A portrait about failure and disappointment. He's an artist but also an idiot.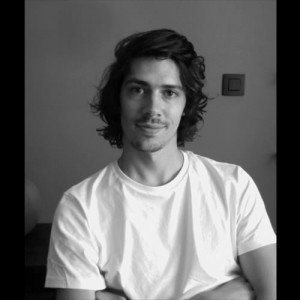 Simon Lynen
Simon Lynen is a young filmmaker who lives in Brussels, Belgium. Dannyboy is his first short film, today he is working on his second film. Through his movies he is trying to be funny but often he doesn't succeed. Meanwhile he is trying to understand humor.
ROYCE' Special Award
Burns and Planets
Director : Aiko Mikami
2016 / Japan / 0:05:21 / Hokkaido University of Education
The girl peeping her burns, to rush in as it is. The nature around and the girl in the same world, alive. Animation for the fact that both are important ones.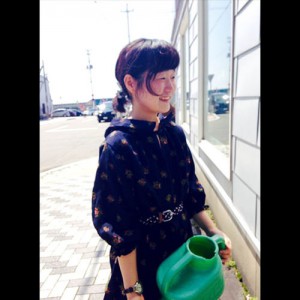 Aiko Mikami
Born in 1994, Hokkaido Urakawa. 2012 Urakawa high school graduation. 2016 graduated from Hokkaido University of Education. Hokkaido University of Education graduate enrollment. To start the production of animation from around 2014.