Belladonna of Sadness (HD remastered)
November 5th 14:30, Theater 3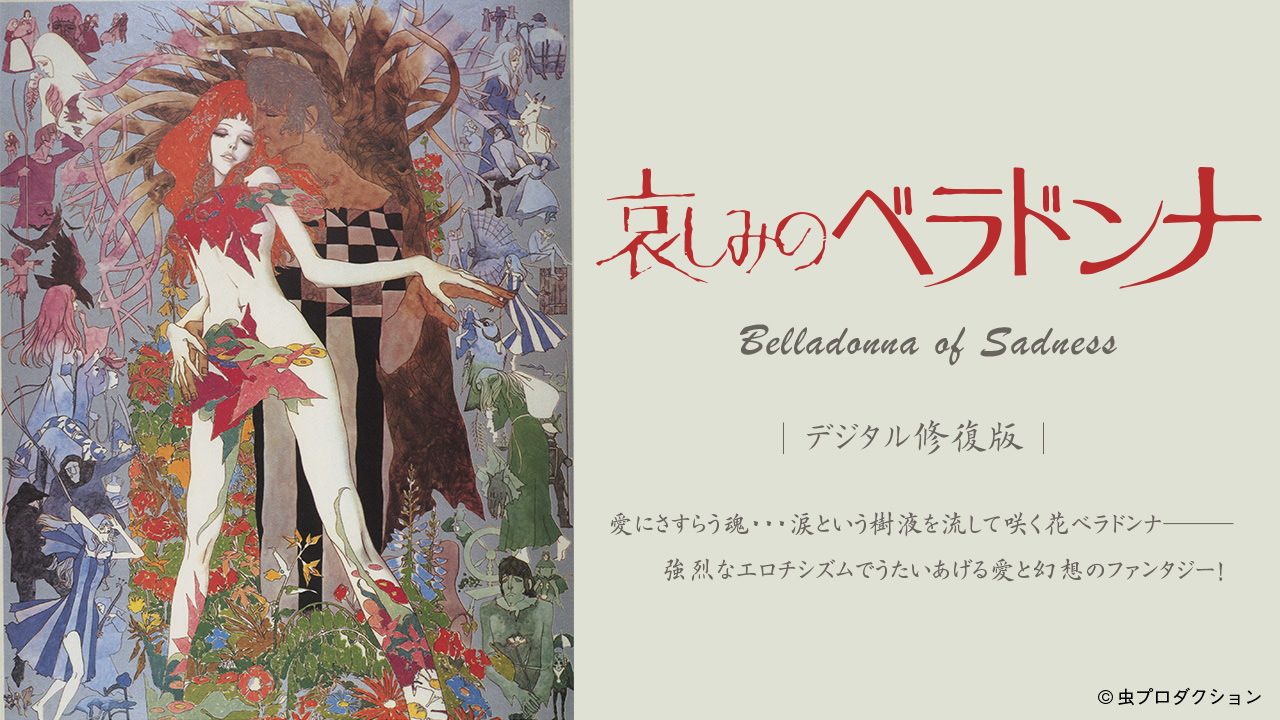 A legendary piece by Mushi Production released in 1973 is now revived as an HD remastered version
Based on Jules Michelet's Satanism and Witchcraft, the feature film Belladonna of Sadness is the third film from Mushi Production's "Animation for Adults" series. With its vividly erotic and gravely lyrical direction, Belladonna of Sadness is drastically different from the two previous films, which are cheerful in mood. It uses book illustrator Kuni Fukai's style and attempts several experimental methods, such as the frequent use of still images; such a method is different from those used in typical cel animation. It is an unforgettable art film voiced by top Japanese actors/actresses, including Aiko Nagayama, Tatsuya Nakadai, and Masakane Yonekura.
SYNOPSYS
The film is set in a village during the middle ages in France. Jeanne, the protagonist, is raped by the local baron and his lackeys after her husband Jean fails to pay the latter tributes. Jeanne, whose body and heart are hurt deeply, obtains power from an evil spirit. Soon, Jeanne's woven fabrics become expensive, and Jean takes the role of a tax collector. When Jean fails to accumulate funds for a war, his left hand is cut; meanwhile, Jeanne is hunted by the village people for being a witch.
DIRECTOR
Eiichi Yamamoto
Eiichi Yamamoto was born in Kyoto on November 22, 1935. In 1953, he joined Ryuichi Yokoyama's animation studio Otogi Production. He later joined Mushi Production, which Osamu Tezuka established, and directed films and TV episodes, including Story of A Center Corner, Astro Boy, and Kimba the White Lion. He also directed A Thousand and One Nights and Belladonna of Sadness.
INFROMATION
Direction: Eiichi Yamamoto
1973/Japan/90min/Japanese dialogue, English subtitles
Based on Satanism and Witchcraft by Jules Michelet

Voice Actor: Aiko Nagayama, Chinatsu Nakayama, Masaya Takahashi, Tatsuya Nakadai, Masakane Yonekura.

© 虫プロダクション