AC Bu + grop_inou Music Animation Live
November 5th 18:00, Theater1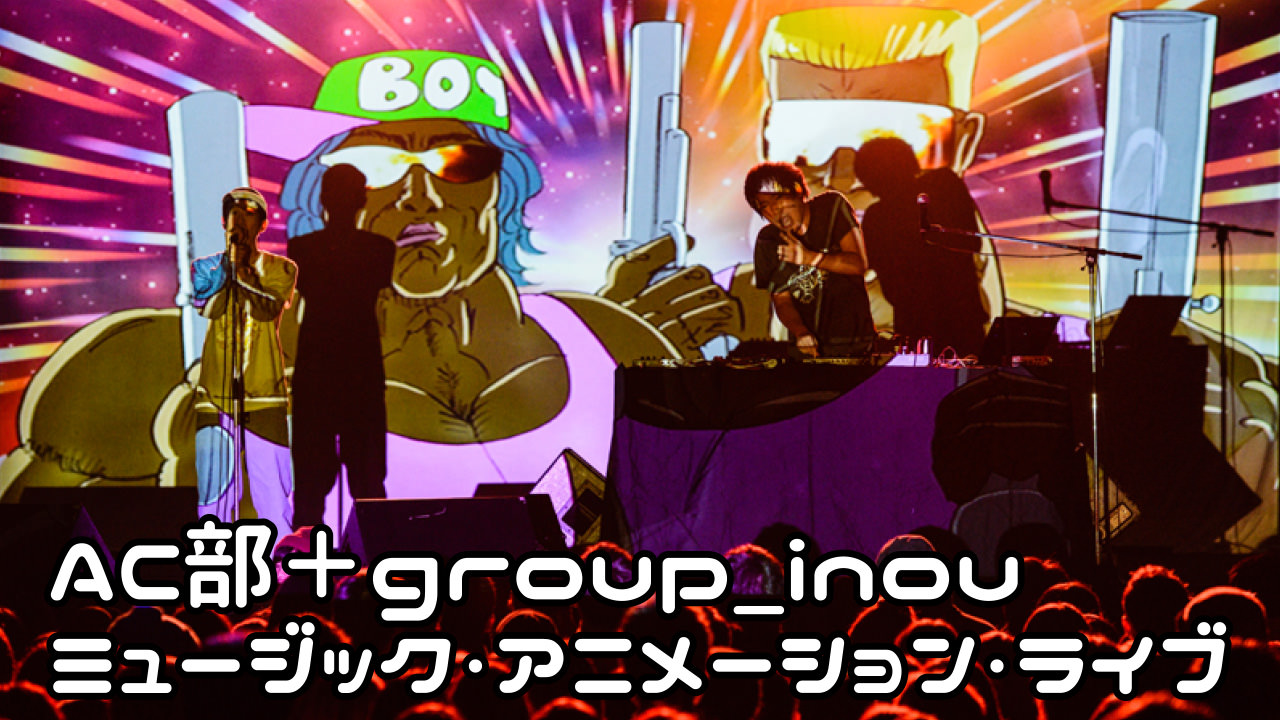 Heat burns the eye and the brain: A live collaboration between AC Bu and group_inou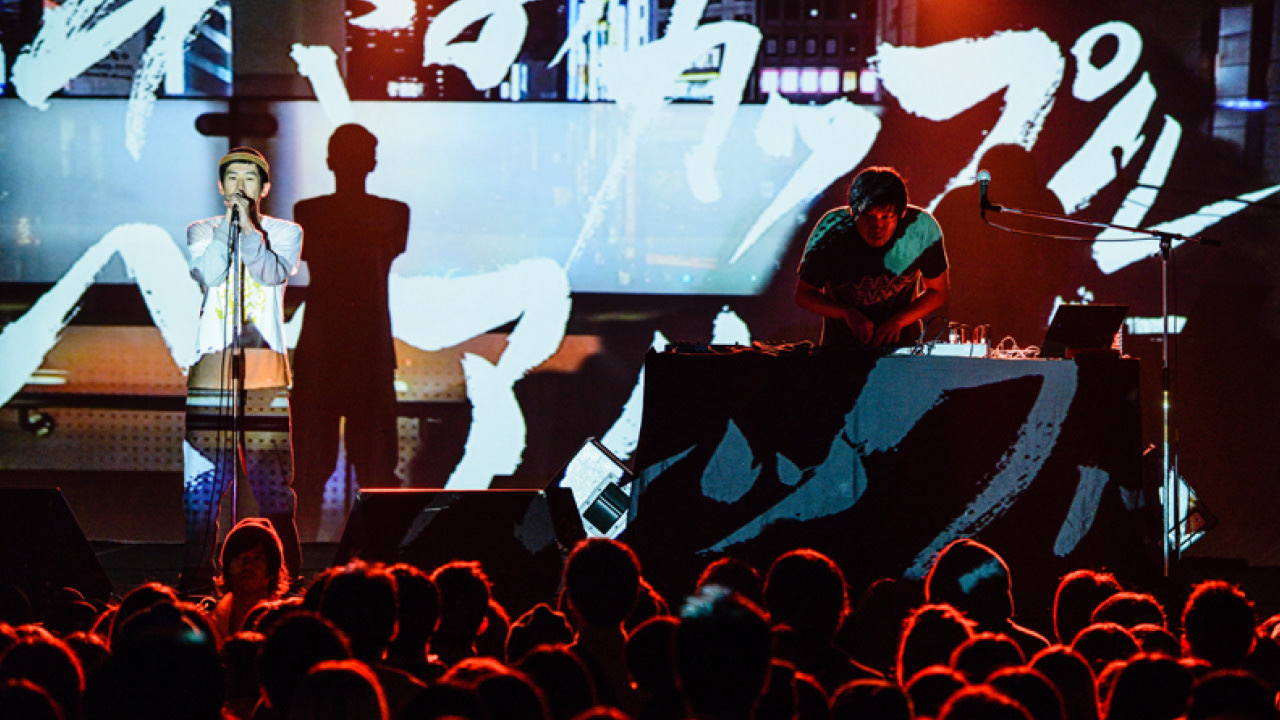 This special program features a live performance from electric hip-hop unit group_inou and a VJ performance from the CG animation unit AC-bu. A unique position is created by group_inou that does not fit anywhere in the previous history of music, and they rock the audience with their high-energy performance. AC-bu explores a new territory of animation with their hi-tension and dense worldview. After teaming up four times for music videos, they are now taking the stage together.
GUEST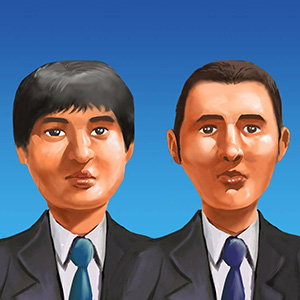 AC Bu
AC-bu is a CG animation team. Its activity started in full throttle when their first film, Euro Boys, their student film at Tama Art University, won the Grand Prize of the Year at NHK Digital Stadium. Based on overwhelmingly realistic illustration, their films implant their dense and hi-voltage visual in various mediums and destroy people's stereotypes by bringing them a new type of audio-visual experience. Their important works include the music video "Therapy" (group_inou), the commercial "Amemiya when you're in trouble with pigeons," the music video "I want to eat sushi, featuring Soysource," the original film "Ama (woman diver)-zones," the high-speed picture show "A guide to safe driving," the gif comic "Enjoy Your Trip," the commercial "Future is YA-oo-I," the visual for the NHK Red and White Singing Festival "Kanjani Eight/Maemuki Scream," and the commercial "Tohyo (Vote) Metropolitan" (Tokyo Metropolitan Government).
guest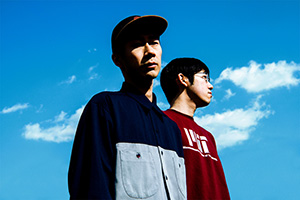 group_inou
group _inou is a Japanese duo formed in 2003 by imai(Composer) and cp(MC). The duo have released 4 albums on their own label "GAL" that was established in 2006. imai's electribe manipulation combines fantastic melody with absolute chaos, the tunes get the crowd enthused and amped just in a moment. Moving around the stage, cp demonstrates vocal and MC in various styles and perform the perfect interaction with words and the tunes sometimes emotionally, sometimes humorous. group_inou has its own sound and groove that are original and beyond genre, containing different types of features and attitudes ranging from electro, hip-hop, hardcore, pops and so on. Since the beginning of their career, group_inou has been playing with many artists worldwide and has performed at huge festivals throughout Japan such as FUJI ROCK FESTIVAL, BAYCAMP, RISING SUN ROCK FESTIVAL and COUNTDOWN JAPAN. The duo won the New Face Award at Japan Media Arts Festival and the Awards for Excellence at The Asia Digital Arts Awards for their music video of the track "EYE" from the 4th album "MAP". group_inou's artistic activity is not only in music scene but in graphic arts and video works, collaborating with numerous creators and their free and creative works have been more successful and spotlighted in every field.